About Us est. 1999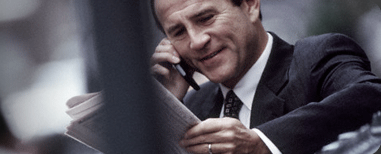 Hello and welcome to Affordable Stock, your home for the best penny stock picks.  We have been helping people just like you succeed in today's market since 1999. We specialize in penny stock picks that will make money for you in the shortest time possible.  We only deal in hot penny stocks that are listed on the exchanges. 

We don't deal in "Over The Counter Stocks, "Bulletin Board Stocks" or "Pink Sheet Stocks" which all tend to have more fraud and scam tendencies.  We analyze thousands of penny stocks each day to find the ones that are oversold and ready to bounce back.  Please check out our history to see for yourself just how good we really are. 

Are you tired of websites only showing you the stocks that went up?  They never show you the ones that lost money.  We post every pick we have ever made.  We hide nothing.  We show the winners and the losers clearly in our history. 

Are you tired of those websites that offer free stock picks only to find out that they are paid to pump and dump their picks?  Not only are they paid to promote a specific stock, but they also buy the stock before they release it and then dump it leaving you holding the bag.  We are not a pump and dump service and we are not paid to promote a stock.  We never buy the stock before it is posted.  We buy the same day as our customers do.  
Our customer service as well as our stock picks set us apart from the other guys.  Our goal is for you to succeed in today's up and down market.  With each pick, you will get the buy price, target price and the stop loss as well as a brief description of why we like it and why we picked it.  

Are you tired of paying up front and getting stuck for an entire year of service only to find out they aren't what they seemed?  We don't hold you to any contracts or obligations.  That's why we charge a monthly fee.  We don't need to get your yearly payment up front because we know you will be around for the long haul once you see our service for yourself.  

The price for all of this is only $24.95 per month.  Act now and you will also receive access to A1 Stock Picks.  They specialize in picking stocks priced over $5.  Like us, they have an excellent track record in picking winning stocks and have excellent customer service. 
That's access to two stock picking websites for the price of one.  Sign up today and secure your financial future with two of the best stock picking sites that beat Wall Street each and every day.